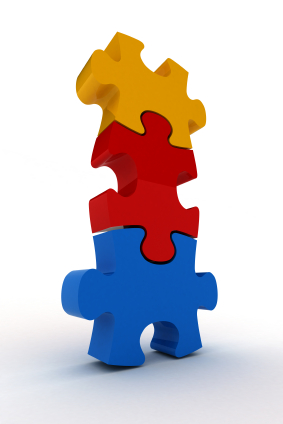 Hope you had a happy labor day. I just got back from Atlanta. Shilpi and I spend the weekend with friends and enjoyed some barbecue. YUM!
I wanted to give you a quick yet thought provoking post today since I got a TON of work to do coming back from my trip.
I've talked a LOT about the importance of having the right mindset and attitude, and how that's the key to being successful and getting rich.
We'll there's another school of thought on this. This is something I discovered from Dan Kennedy's "No B.S. Wealth Attraction for Entrepreneurs".
This success strategy actually does NOT require having the right attitude or mindset at all.
It even has a funny name: behavioral congruence.
So what the heck is behavioral congruence? It's actually VERY simple.
The idea is this: if you do what wealthy and successful people do, you will get the SAME results.
Don't worry about having the same thoughts and attitudes as wealthy successful people, instead focus on modeling what they do on a daily, weekly and yearly basis.
When your habits, behaviors, and actions become CONGRUENT with what rich and successful people do you will manifest the same results.
Study what successful people do. Model your behavior after their's as much as you can. If your goal is to build a successful online business that generates a residual income, then start studying the actions and habits of the individuals who have already done that.
"But Amit, what about your attitude and thoughts and all that? Doesn't that matter? That's what you've been telling us!?!"
Here's the thing, if your habits and behaviors are congruent with rich and successful people then you will automatically start thinking like them and developing the same attitude.
Motion creates emotion.
It's THAT simple.