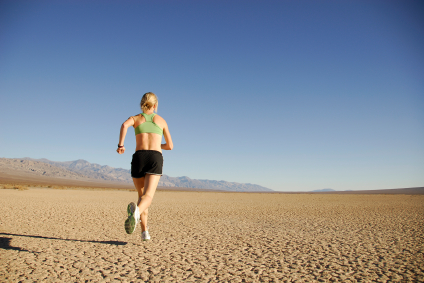 I'm BEAT right now. My personal trainer put me through the ringer.
I did lunges today (combined with a one handed shoulder press), and what got me was NOT my muscles.
I had the muscle strength.
My heart was pumping like CRAZY. I was completely out of breath.
What got me was my muscle ENDURANCE.
You see my trainer has me do less weight but more reps to build my endurance.
He'll gradually increase the weights as well to build up my strength.
So what am I getting at here?
You need BOTH mental strength and mental endurance to achieve high levels of success. Just like you exercise your body you gotta exercise your mind.
So what exactly is the difference between mental endurance and mental strength?

Mental Strength : Your ability to solve problems, overcome obstacles, and come up with creative ideas. This is a KEY skill for entrepreneurs. Think about it, are there more IMPORTANT skills for an entrepreneur than solving problems, overcoming obstacles and coming up with new ideas?
Mental Endurance : This is JUST as important if not MORE than having mental strength. Mental endurance is the ability to handle high levels of stress and responsibility.
It's the ability to persevere in the face of failure.
It's the ability to get BACK UP whenever you get knocked down.
It's the ability to keep going when your mind is screaming "STOP! STOP! STOP!"
You could be a genius with vasts amounts of mental strength, but if you crack under pressure, when the going get a little tough, then you've LOST.

"Amit, this sounds great, I GET IT! But how do I build mental strength and mental endurance."
Other than just staying consistent and building your business, there's one meditation technology I've been using that has allowed me to DRAMATICALLY increase my mental endurance AND mental strength.

I've been using this technology for the last 3 years, consistently.
This technology not only increases your mental focus and creativity (mental strength) over time it increases your threshold for the amount of stress you can handle.
It's called Holosync and it's the MOST powerful technology I've ever used for personal growth. One word of warning though, this technology is SUPER powerful so be sure to follow the instructions EXACTLY and NOT use it for longer than the instructions indicate (I'm SERIOUS).