The last 4 years have been a CRAZY rollercoaster for me. As CEO of Boost Software, Inc I helped build it to $11.6 million (rounded up to $12 Million in the book headline).
Then everything fell apart.
In my book "From Zero to $12 Million to Bust!: Inc 5000 CEO Reveals How to Avoid These 9 Hidden Traps that can Destroy Your Business" I openly reveal all the mistakes and how you can avoid them…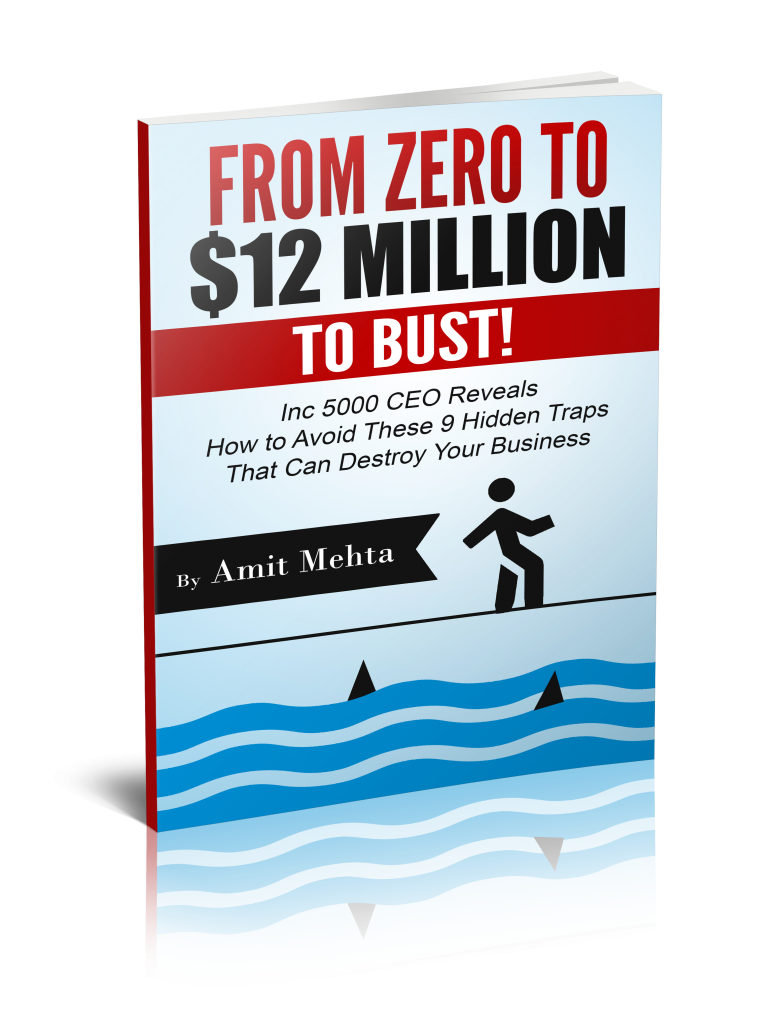 As you read this book, you'll discover:
Why confusing what type of business you have can leave your company cash strapped and on the verge of bankruptcy
Why fast growth and quick success can be your greatest enemy
How to avoid entrepreneurial ADD & develop a strategy to obliterate your competition
Little known tricks for turning your company into a cash flowing machine
When to, and when NOT to, use this leverage instrument.
How to turn your company into an impregnable ship
A common, and easy to avoid, mistake that can cost you millions
And much more!
As you're going through the book you'll also get access to bonus business growth acceleration videos.  These free videos are packed with advanced business growth strategies I've never publicly revealed before.
For a limited time only I'm offering my book for just $0.99, because I want to get the word out and get it in as many hands as possible.  Tomorrow I will most likely raise the price to $9.99, so grab a copy right now.